KLEIN TOOLS
OBJECTIVE

Replicate the experience of an in person sales meeting where new products and team members are introduced. Train, motivate, engage, inspire loyalty.
STRATEGY

Creatively bring together sales leadership and the overall sales team in an unfamiliar, yet convivial atmosphere that served as the runway for stellar 2021 sales.
IMPLEMENTATION

TBX created a pre-event information gateway through a marketing mini-site that teased information and eventually gave way to a digital venue that piqued curiosity, encouraged networking, demoed products, and facilitated brand allegiance.
DELL
OBJECTIVE

Create intimate experiences in an engineering series to evangelize Dell OEM Solutions to a highly influential group of CTOs.
STRATEGY

Balance a focused sales initiative with a storytelling experience that underscores Dell's end-to-end solutions for a variety of vertical industries.
IMPLEMENTATION

TBX works with Dell to approach topics from the different perspectives of Dell OEM sales leadership, customers using those solutions as part of their product offering, and a person who utilizes a unique. blend of technology and creativity to effect meaningful outcomes.
MOODY'S
OBJECTIVE

Replace Moody's Analytics annual Synergy conferences in the Americas, EMEA, and APAC – in addition to its agricultural industry-focused event – with an engaging virtual experience.
STRATEGY

Emulating Moody's value proposition to a diverse of customers, create an environment that deftly illustrated Moody's service offerings to current and prospective customers in as wide a universe as possible.
IMPLEMENTATION

Working with Moody's key international stakeholders, TBX created a 4-part series that brought together nearly 5,000 attendees over a period of four weeks. Included were demo stations, highly critical decision-making infromation, and an opportunity for customer and prospects to connect with key Moody's analysts.
IEEE
OBJECTIVE

Convert an 8-day live event for IEEE-NSREC– a "short course" — to a virtual immersive experience and keep attendees engaged without fatigue.
STRATEGY

Replicate the features of what constituents could count on at a live event: poster sessions, data workships, plenary sessions, exhibits, and provide extensive on-demand entry so people could engage at their leisure.
IMPLEMENTATION

Replicating the look and feel of what was to have been the live event in Santa Fe, New Mexico, TBX engaged attendees upon entry to the venue with familiar faces, a familiar environnment and a virtual experience that allowed everything but a handshake or a drink at the bar.
BEAUTYCON
OBJECTIVE

Create a truly inclusive environment for beauty fans in a festival like environment of exploration, experimentation, and excitement.
STRATEGY

Develop one huge "Instagrammable" moment featuring activations from major beauty brands in order to market products and create followings, provide access to beauty influencers, and authentically cultivate an impression of inclusivity.
IMPLEMENTATION

Held in major convention centers in New York and Los Angeles, TBX team members marketing and positioned the event, built the overall environment, created the activations of numerous brands, and produced a keynote stage graced by Snoop Dog, Kim Kardashian, Kardi B. and more…
PTTOW!
OBJECTIVE

Deliver a stellar, unexpected experience for PTTOW!'s invite-only community and summit for today's most creative and inspiring CEOs, CMOs and icons.
STRATEGY

Craft things people haven't even imagined and deliberately take attendees out of their comfort zones to break down barriers and forge meaningful, lifelong personal and professional relationships in a spirit of true, authentic, and unfiltered dialogue.
IMPLEMENTATION

With not only a focus on the exclusive venues to hold the events but on transforming those same venues into an exploratory think tank, TBX team members were responsible for ideation, experiential activations, up close and personal icon networking, and pushing the envelope on a variety of experiences.
WORLDZ
OBJECTIVE

Capitalizing on the community's mission statement to serve as the first and only future-focused summit and community uniting today's superstars with tomorrow's rising stars to ignite a cultural revolution, the event's objectives were to deliver unprecedented access to information and ideas.
STRATEGY

Leveraging the success of the coveted PTTOW! membership and tapping into them for mentorship, the event was established as the way for those on the cusp of the height of their careers to gain access to the next level of industry influencers.
IMPLEMENTATION

A curated and connected blend of inventive experiences that connected content to context in indelible ways.
OBJECTIVE

Bring analysts and customers together to unexpected places and immersed in unexpected situations to explore the future of industry and commerce — and to position EY as the penultimate thought leaders.
STRATEGY

Leveraging its position as a key sponsor of the renowned C2 Montreal, the idea was to bring those heightened creative experiences to life at EY's annual innovation conference.
IMPLEMENTATION

TBX's CEO served as the key EY liaison and oversaw a true transformation of spaces in a deliberately jaw-dropping content experience: mirrored rooms, engagement faciltated literally "in the dark", executive chairs suspended 40′ feet in the air, and more.
BEAUTYCON POP
OBJECTIVE

Bring the much loved Beautycon festival to more people beyond the actual fanfest dates in a live and virtual hybrid pop up 365 days a year. Additionally the concept was to use Beautycon Pop as a means for cultural self-expression for Gen-Z.
STRATEGY

The idea was to create a curated gallery for influencers and those who want to be to share their inner and outer beauty stories with their followers in an inclusive and embracing way. Additionally, each gallery was designed to underscore nuanced viewpoint on a social issue.
IMPLEMENTATION

Prominent location in central LA, 8 curated galleries, celebrity cameo appearances, high profile sponsors including Macy's, and more Instagrammable moments than you can imagine.
"EVERYTHING WENT VERY WELL AND I APPRECIATE ALL OF YOUR HARD WORK. THANK YOU AGAIN!"
"THANKS TO TBX'S STRONG TECHNICAL EXPERTISE, WE SUCC-ESSFULLY HOSTED A 3-DAY CONFERENCE AND PROVIDED A GREAT OVERALL MEETING EXPERIENCE."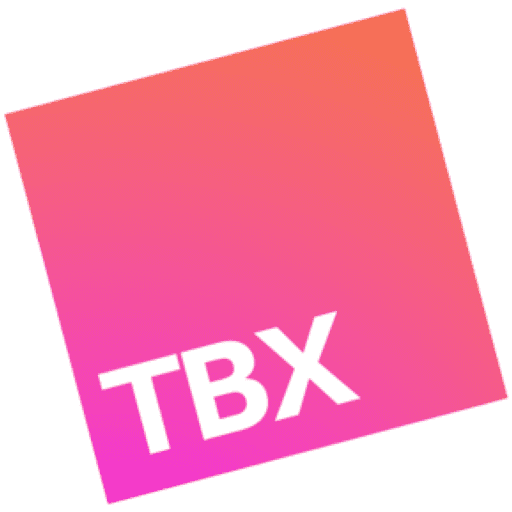 A NEWFANGLED AGENCY FOR A NEW TIME
We are headquartered in Los Angeles with team members located throughout the U.S. and internationally.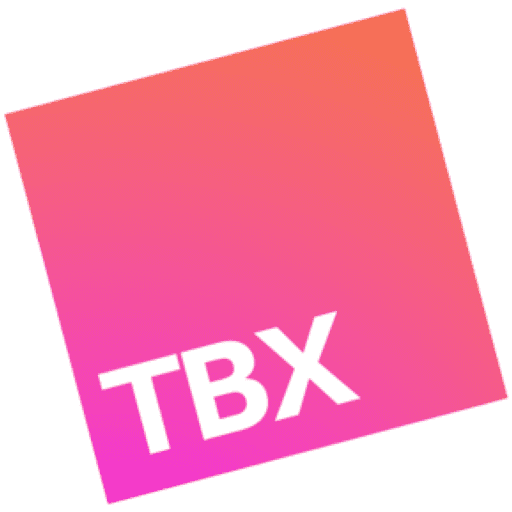 A NEWFANGLED AGENCY FOR A NEW TIME
We are headquartered in Los Angeles with team members located throughout the U.S. and internationally.